(low stress + high cuteness)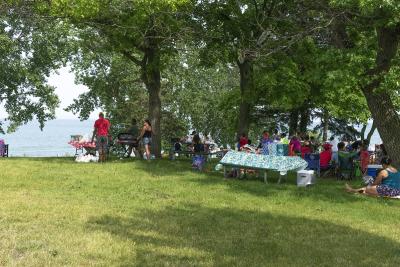 Whether you're riding solo and need a little "me time", are getting bored of fast-food date nights, or are just looking for a change of scenery for the fam…we're going to share how to have the cutest lil picnic straight off of your Pinterest feed right here in Kenosha, Wisconsin!
The wins?
You're supporting local, creating a cozy private space, embracing nature & those Kenosha views, making some great photo ops & core memories, and you can check "have a cute picnic" off your summer bucket list!
The Food
Step 1: Head to Morelli's Deli Catering! Morelli's has hot and cold sandwiches, fresh salads, soups, and trays! If you're having a solo night or little date night… I recommend grabbing your fav sandwich & sides! They offer everything, including sandwiches with a variety of deli meat options, egg, tuna salad, Italian grilled cheese, and Italian beef; meatball bombers; hotdogs; and more. Sides? It's ENDLESS. We're talkin' mac & cheese, cole slaw, couscous, you get the picture. It's a picnic dream. And they are open EVERY. DAY. 7 am-9 pm Mon-Sat and 7 am-7 pm Sundays.
Step 2: If you'd like your picnic hand curated for you…OR you are more of a DIY person… Tenuta's Deli has you covered! From charcuterie boards to hand picking your meat, cheese, and salads yourself… Tenuta's has it all. Their extensive variety of options makes it a DREAM to shop in…and to smell. I mean the fresh Kenosha MAGIC you smell the second you walk in is nostalgic to many locals and mouth-watering to first-timers! You can grab your ready-to-eat salads (like green bean, Greek, octopus, pesto, crab meat, potato, and sooo many more.) The deli also has Muffo-lotta sandwiches ready to go, take-and-bake pizzas, and did we mention every flavor of olive you could think of? If you're not looking to build your own dream picnic yourself - Tenuta's will do it for you! You can call, stop in, or order one of their oh-so-BEAUTIFUL Charcuterie boards online! Make sure to give 48 hours notice so there is plenty of time for it to be freshly prepared!
The Details
Cheers! The details matter… which means you should stop by The Buzz in Downtown Kenosha to purchase a bottle of wine or a new brew for your picnic! If you find that picnics are your new jam, you can join the Craft Beer of the Month Club or the Wine of the Month Club! They also offer such cute little deserts neatly prepared in their bakery case… could be the cutest final touch to grab a slice of cake, or a cinnamon roll to add to the mix.. just sayin'.

If you're looking to be a little extra…. run to Coopers Uptown! They have adorable additions for your picnic such as products from Fair Craft Homegoods that make your picnic easy to set up outside with a wine holder and glass holders! The stake goes perfectly into the ground wherever you end up picnic-ing! You can also grab their amazing Stonewall Kitchen salsas, jams, and sauces to spice up your picnic!
The View
What's a picnic without a view?! Well, it's still a picnic. But less magical. Thankfully here in Kenosha… we are so lucky to have stunning open public spaces with free parking that are PERFECT to roll out the blanket and enjoy the view! Whether you're lakeside or out in a tree-surrounded park… Kenosha picnics at golden hour are everything. Our lake view favorite spots are in the HarborPark area, Eichelman Park, Wolfenbuttel Park, and Pennoyer Park. For others - we recommend Petrifying Springs Park, Fox River Park, your front yard, or any other safe open lil patch of grass you can find! Giving yourself time to enjoy your picnic and maybe even a chance to have a little sunset walk afterward is the BEST. Once you've arrived at your picnic spot, set up your finds and make sure to snap a few photos!
The Activities
Bring along the kiddos and choose the perfect spot with them in mind. Enjoy a playground, fish, play disc golf, watch sailboats go by, listen to a concert, visit a skatepark, go for a walk, play basketball. View Park Amenities>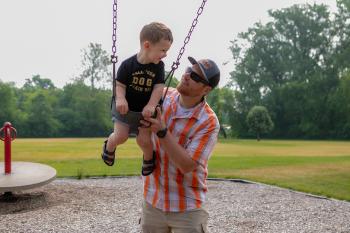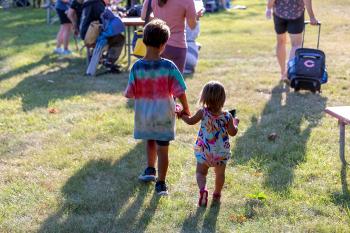 Make some Mems!
The final step is to soak in this experience! The journey of getting all the little details together to have a special time to spend with yourself or loved ones is half of the fun. The other half is soaking in the beauty & flavors of the picnic. So, don't delay! This is your sign to break up your routine & make some core memories. Enjoy your picnic, and don't forget to tag us in your adventure so we can see and enjoy it with you!
Please inquire with the appropriate parks department regarding a particular park's alcohol policy.