A Featured Region: Downtown Kenosha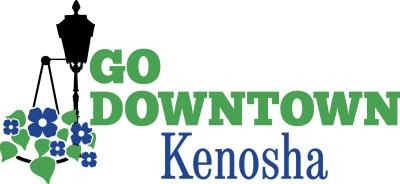 Seven miles east of Interstate I-94/41 in Southeast Wisconsin is a thriving lakefront district filled with historic charm, friendly faces, and a surplus of things to see and do. Downtown Kenosha has been the heart of our community for decades and has seen huge strides of redevelopment in recent years. With beautiful parks and beaches offering access to Lake Michigan, and countless restaurants, shops, museums, and entertainment venues, it is no wonder that Downtown Kenosha is a destination for visitors in the Kenosha Area. Work is underway on the Downtown Vision, which is an eight-block redevelopment plan.
Current Issue of Go  Downtown Kenosha Magazine:
Autumn 2023
The magazine is also available in print at businesses and our two Visitor Information Centers.
Downtown Kenosha Magazine is produced by Carmichael Communications in association with Visit Kenosha and the Downtown Kenosha Lakeshore Business Improvement District.
Purchase Downtown Kenosha Gift Cards!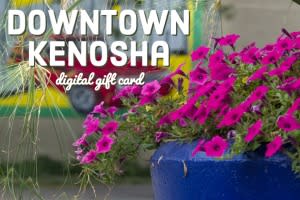 Send a Downtown Kenosha Digital Gift Card – they make great gifts for any occasion! The digital cards are powered by Yiftee and Mastercard. Participating shops, restaurants, and other businesses accept the digital gift cards (also accepted: a printed version of the card).
Located in Downtown Kenosha:
Downtown Kenosha
Signature Events
More Events in Downtown Kenosha:
View Entire Visit Kenosha Events Calendar HERE>
Our Featured Regions: Just as some larger cities have distinctive neighborhoods or boroughs that are well-known to visitors, Kenosha has similarly identifiable regions. For our purposes, we refer to three regions on VisitKenosha.com: Downtown Kenosha, Uptown Kenosha, and West of I-94. These three areas only cover a portion of Kenosha County. Numerous attractions, restaurants, shops, hotels, as well as other businesses and organizations that are listed on our website fall outside of these general regions.