Picture Your Kenosha Photo Contest
Enter your photos now in the Picture Your Kenosha Photo Contest! 
Photos submitted may be used in various Visit Kenosha publications, on VisitKenosha.com, and on our social media pages to promote the Kenosha Area as a fun and exciting place for out-of-town visitors.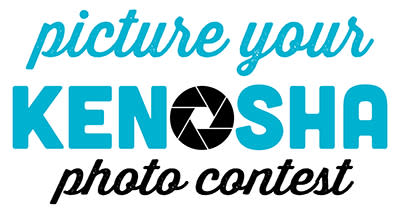 At the end of the year, all photos submitted during the calendar year will be judged. The individuals who submit the top photos will be awarded dinner for two at a local restaurant - and bragging rights! Photos will be judged based on content and quality. Please read the rules below before submitting your photos. Grab your camera and help show our visitors what a wonderful place the Kenosha Area is!
Contest Rules
Anyone is eligible to enter the contest, however the photos must be taken in Kenosha County.
Entries must be received no later than the final day of the calendar year to be eligible.
Photos must not feature the intellectual property of others (i.e. a registered trademark) and must be in good taste.
Photos must be in color.
Watermarks, copyright notices, or signatures on the photos are not permitted.
Excessive use of editing and artistic filters (such as HDR or Instagram filters) that alter the integrity of the photo may result in disqualification.
All entries become the property of Visit Kenosha and will not be returned. Visit Kenosha assumes no responsibility for loss or damage to submitted photographs.
Visit Kenosha reserves the right to crop photos.
Photo credit is not guaranteed for all uses of image by Visit Kenosha.
Contest entrants agree to all the rules and regulations set forth and by the decisions made by the judges. Judges decisions are final.
Visit Kenosha is not responsible for any inaccurate or incorrect information and reserves the right to suspend or cancel the contest without notice.
Photo Hints
Visit Kenosha is looking for photos that represent all four seasons in Kenosha County and that are taken at public places that visitors can enjoy. Examples include photos of recreational activities, landmarks, and attractions.
Questions? Call 262-654-7307 ext. 13 or Email us
Enter Now!
Find an array of locally-owned shops, boutiques, galleries and markets with an emphasis on the...