Accessible Fun in the Kenosha Area
Here's a sampling of experiences that are accessible. These were chosen in particular because some may surprise you! Did you know there's a back door to the Dinosaur Discovery Museum with an elevator just inside the door? This and more attractions are listed.
Kenosha Dream Playground - Fully accessible playground with wheelchair accessible swings as well as many other amenities.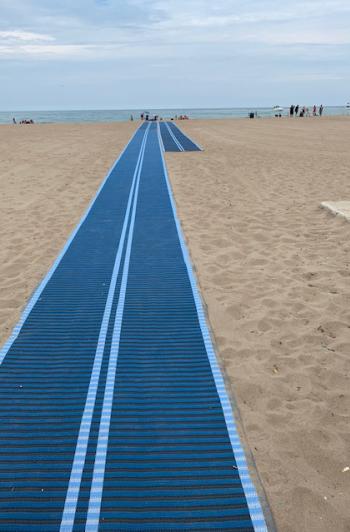 Simmons Island Beach - During the summer months there are portable mobility mats designed to accommodate wheelchairs and walkers on the sand. Parks department staff install the mats daily after the beach is groomed in the morning and roll them up each evening for storage.
Electric Streetcar - Wheelchair lifts are installed on all cars.
Kenosha YMCA - Fully accessible Miracle Field baseball field, two pools - one with zero depth entry and one with a ramp - as well as workout facilities all on the first floor. An elevator is available to access the second-floor walking track.
Richard Bong State Recreation Area - Fully accessible cabin and campsites, accessible observation ramp and fishing pier, wheelchair sand rover at the beach and accessible hunting opportunities.
Kenosha Public Museum - All exhibits are fully accessible, as are classrooms and the Field Station.
The Civil War Museum - All exhibits are accessible, including the 360-degree movie experience, Seeing the Elephant.
Dinosaur Discovery Museum - All exhibits are accessible, including elevator service to the lower level.
The Civil War Museum, Kenosha Public Museum, Dinosaur Discovery Museum - One day each month, a Sensory Friendly Day takes place at one of these museums. Sensory Friendly Days are designed to give visitors of all ages with complex developmental disabilities, sensory sensitivities, or on the autism spectrum a safe, comfortable environment to explore the museum exhibits during special hours before the museum opens to the general public. Where possible, the lights will be dimmed and the sound turned off. Signage will be posted for those areas in which there may be sensory triggers. Trained staff will be available to help visitors navigate the museum and offer supportive resources (noise-cancelling headphones, fidgets, weighted blankets, quiet spaces), as well as opportunities for sensory engagement during your exploration of the museum.
Kenosha Kingfish Baseball - Areas of the ballpark seating are handicapped accessible and there are spaces for wheelchair access to view games. The Team Store is also fully accessible.
Kenosha Charter Boat Association - Some of the charter boats are handicapped accessible for Lake Michigan fishing charters. Request one when booking a charter.
Pringle Nature Center at Bristol Woods Park - Access Ability Wisconsin (AAW) and Pringle Nature Center are working together on "Outdoors Access 4 All!"™ As an AAW Network Partner for Kenosha County, Pringle Nature Center is hosting an AAW all-terrain outdoor wheelchair (OWC) and trailer to use on-site at their location and off-site in the community. Make your reservation today! Learn More Here>
Dining & Lodging: We note on our website if restaurants are handicapped accessible and if a place to stay has accessible rooms. Look under "Amenities" on each business page within the Restaurants and Places to Stay sections for this information.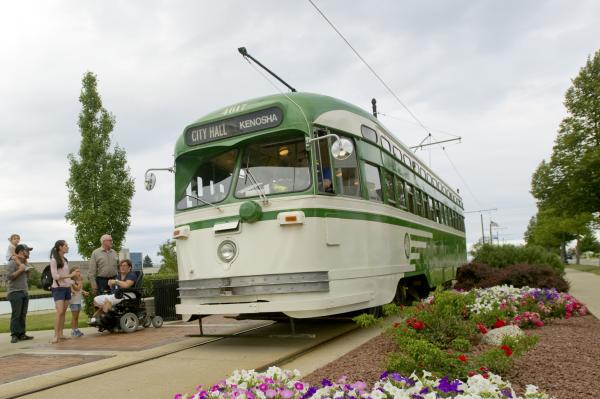 Find an array of locally-owned shops, boutiques, galleries and markets with an emphasis on the...