Couples Retreat
Spend quality time with your special someone as you enjoy a getaway together in the Kenosha Area. Whether you stay at a charming hotel in the heart of the Downtown district or in a room with stunning views of the sunrise over Lake Michigan, you'll find plenty of adventure, romance, and style. From afternoon outings to candle-lite dinners, you'll find that southeastern Wisconsin is a great destination for couples. 

Hand in Hand

Stroll together, hand in hand through Downtown Kenosha. Pop into specialty shops, enjoy a cup of coffee at a local café, and browse the Saturday morning Farmers Markets. Enjoy the sunrise of Lake Michigan, or explore the Sculpture Walk at HarborPark. You could even climb a lighthouse with your sweetheart and walk along the boardwalk for the ultimate Harbor Town experience. 
Hearts Racing

For the couple that loves an adrenaline rush or a little friendly competition, you may prefer to take on something more challenging. Suit up and head to the treetops at Boundless Adventures. You'll find the challenging levels of this ropes course a great way to bond. If the snow is flying, cozy up on the ski lift and get ready to hit the slopes together at Wilmot Mountain. Get in a game of golf at Brighton Dale Links or Petrifying Springs for a beautiful day on the green at these park courses. Head out on the Lake Michigan with the Kenosha Charter Boat Association for a morning of fishing, or rent a kayak at the Kenosha Community Sailing Center and explore the harbor. Options are endless, and you're sure to have fun.
Date Ideas

A date can take on any shape or form. From a concert at a park to a play at the Rhode Center for the Arts, dinner and a show is an undeniable classic option. You can mix it up a bit, too, when in Kenosha. Catch a Kenosha Kingfish Baseball game together. Check out dirt track racing at Wilmot Raceway. Attend a festival or museum exhibit together. Create splatter art together at Hot Mess Studios LLC. Book an outing with Sail Away Charters for a romantic day on the water. Or pack a picnic to see the bike races at the Washington Park Velodrome or any number of outdoor concerts.
Romantic Restaurants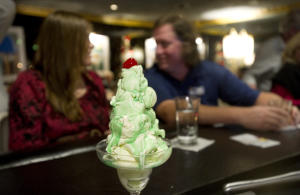 Any meal is special as long as you are together. If you are looking for an especially romantic experience though, there are plenty of options in Kenosha. Try a lakefront view or a private dining room at HobNob – Kenosha's authentic supper club. Level up with custom dining at The Apis, where you can try a chef's table experience with one on one service and conversation with the person creating your meal. Tuscany Bistro offers incredible seafood and Italian cuisine, along with a great wine selection. Sip wine flights together at Wine Knot. Share small plates at Twisted Cuisine. Sample local and regional flavors with a farm to table experience at The Red Oak. Or explore the menu at the 1844 Table & Mash, located at The Stella Hotel.
Whatever your style, there is a way to spend your romantic weekend together, enjoying all that the Kenosha Area has to offer. For assistance planning your trip, contact the Visit Kenosha team at 262-654-7307.