A Municipal Partner: Village of Bristol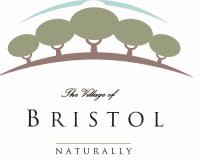 An example of Kenosha County's beautiful rural communities, the Village of Bristol is located just west of Interstate 94/41.
Lakes, nature areas, and farms dot the landscape. Immerse yourself in nature at the sprawling Bristol Woods Park, offering more than four miles of scenic hiking trails and programs for all ages at the Pringle Nature Center. While visiting the park, challenge yourself at Boundless Adventures, an aerial adventure park. Multiple courses offer ziplines and a diverse array of bridges, platforms, and ladders.
The Village has also earned a reputation as one of the region's most popular equestrian communities with its stunning horse farms and competition facilities. Riders from all over the region travel to Bristol to participate in equestrian events.
Bristol is the home of the award-winning Bristol Renaissance Faire. This 30-acre living history attraction celebrates the day in 1574 when Queen Elizabeth visited Bristol, England. Step back in time to an era when knights, jousters, lords, and queens reveled in delicious food, music, comedy, art, and dance. Each summer, visitors from across the country visit the Faire for this immersive experience.
Featured Region:
West of I-94