Free Outdoor Concert Series
Looking for live music in Kenosha, Wisconsin?
In the summertime, one of the Kenosha Area's most distinguishing characteristics is that so many free outdoor concert series are offered here! That's a lot of great entertainment for residents and visitors to enjoy. Musicians from the local, regional, and national circuit perform for audiences of all ages here in Southeastern Wisconsin.
So pack the lawn chairs and blankets in the car, visit our local eateries to put together a tasty picnic basket, and plan to relax for a few hours as you listen to some great music. Then press "repeat" the next day, and the day after that!
Here's your free Kenosha summer concerts itinerary:
(follow the links for times and lineups, which have all been posted)
TUESDAYS: 
Tuesdays At The Shell
At Sesquicentennial Bandshell at Pennoyer Park in Kenosha.
July-August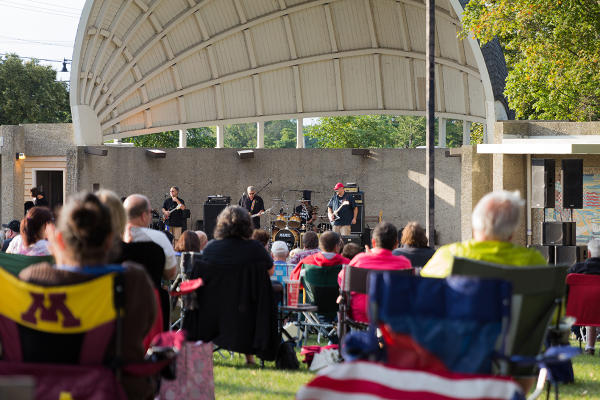 Music at Twilight
At Anderson Arts Center/Kemper Center in Kenosha. 
2024 Dates: June 11, June 25, July 9, July 23, August 13, August 27, September 10, September 24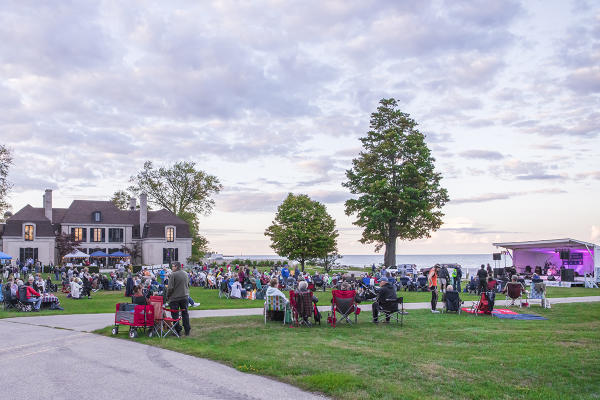 WEDNESDAYS: 
Kenosha Pops 
At Sesquicentennial Bandshell at Pennoyer Park in Kenosha.
Mid June - Early August

Lincoln Park Live! 
At Lincoln Park in Kenosha.
2024 Dates TBA

Lakeside Lounge
At Kemper Center in Kenosha.
2024 Dates: June 19, July 17, August 21, September 18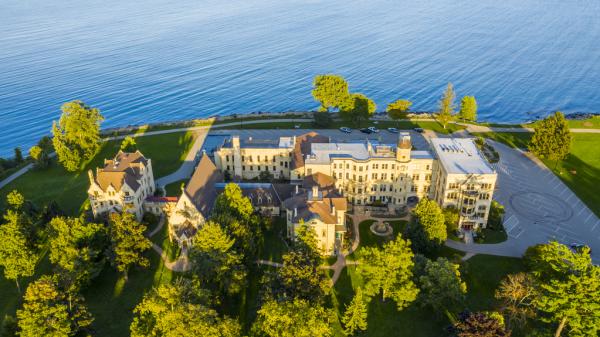 Bristol Woodstock
At Bristol Woods Park in Bristol.
2024 Dates TBA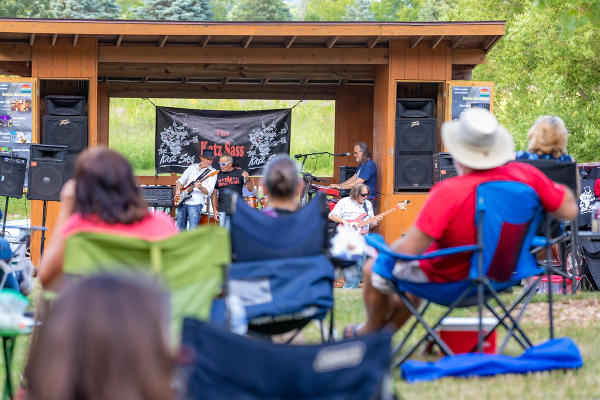 THURSDAYS: 
Peanut Butter & Jam
In Downtown Kenosha.
2024 Dates: July 11 through August 29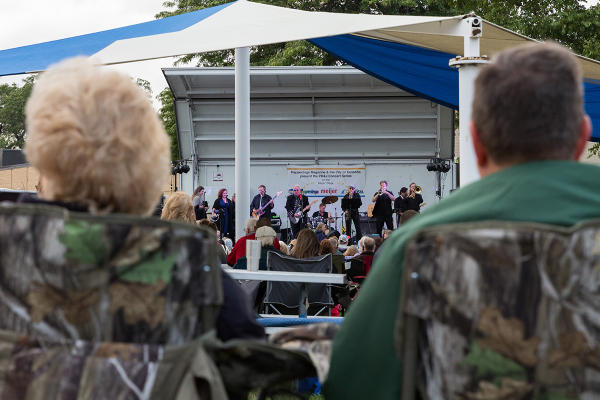 Rhythm on the Lake Concert Series
At Old Settlers Park in Paddock Lake.
2024 Dates TBA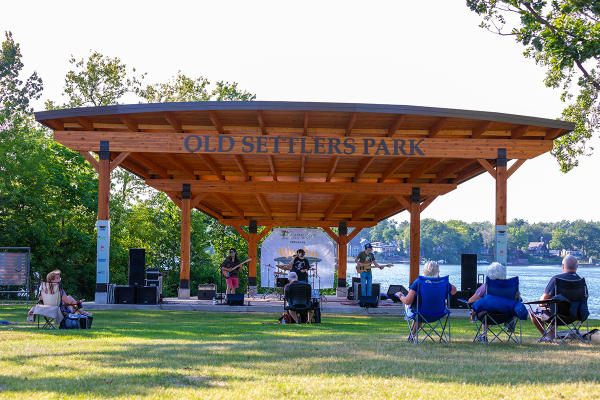 SATURDAYS: 
Also find live music at Kenosha Public Market and Kenosha HarborMarket on Saturdays. It's totally free to enjoy the music and browse the markets! Both markets are outdoors starting the second Saturday of May through October.
Disclaimer: Event details are subject to change. Visit Kenosha doesn't own or operate the events detailed in this calendar. If you have specific questions about an event or want to verify information, please use the contact information listed on each event page.
Each year, you'll find exact dates and lineups on the Visit Kenosha Events Calendar as the information becomes available.