A Municipal Partner: Town of Wheatland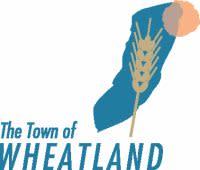 The Town of Wheatland is a rural community in Kenosha County that offers many ways to enjoy the beauty of the outdoors.
The scenic Fox River is a significant natural resource here, offering easy access and picture-perfect conditions for canoeing, kayaking, and fishing. Enjoy hunting, hiking, birding, and wildlife watching at the 1,226-acre New Munster Wildlife Area. Also located in Wheatland is the Seno K/RLT Conservancy Woodland Center with walking trails, workshops, events, and more.
Wheatland is also home to two lakes, Lily Lake and Powers Lake, which are popular spots for fishing, swimming, and boating in the summer and ice fishing in the winter. Lily Lake Resort is an ideal destination for a fun and relaxing lake vacation. Its private sand beach and lakeside firepit create the perfect backdrop for a memorable family getaway.
Featured Region:
West of I-94