Whether you're planning a visit to Kenosha or have lived here your entire life, Kenosha has so much to offer. Here are some local favorites to visit in our beautiful city, presented as The ABCs of friendly affordable fun in Kenosha, Wisconsin!
A-         Alpaca Art offers hands-on activities for kids and adults. Choose from plates, bowls, banks, boxes, and figurines to paint. Sit, relax, and paint!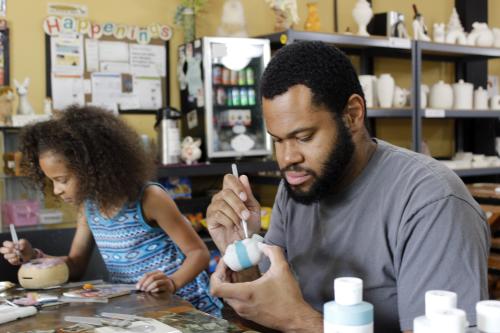 B-         Break away from the mundane at Twisted Cuisine. Serving traditional fare with a unique twist of flavors, specialty cocktails, an impressive beer menu, and a fun friendly atmosphere.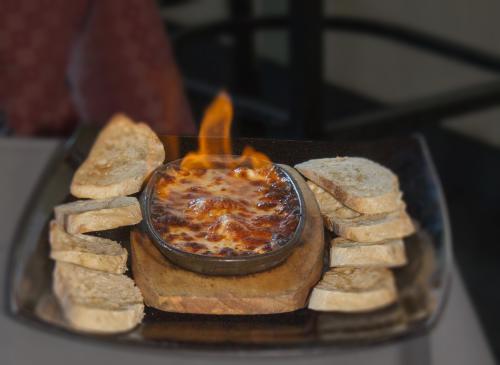 C-         Celebrate knowledge at one of our five museums: Dinosaur Discovery Museum, Kenosha Public Museum, Civil War Museum, Kenosha History Center, and the seasonal Southport Light Station Museum.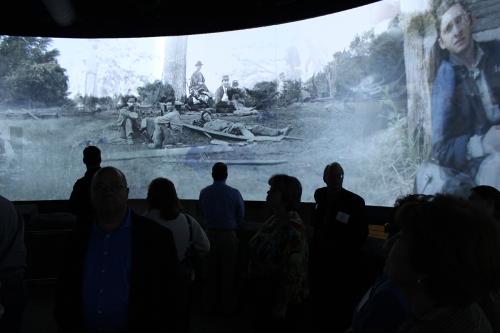 D-         Discover the unique family-owned business of Mike Bjorn's Clothing. This Downtown Kenosha shop features an array of WILD to mild clothing and socks in all the latest colors and sizes for men.
E-         Enjoy the two-mile loop when you ride one of the authentic refurbished Electric Streetcars downtown. The streetcars are the names and colors of cities that used to have similar transportation: Philadelphia, Pittsburgh, Toronto, San Francisco, Johnstown, Chicago, and Cincinnati.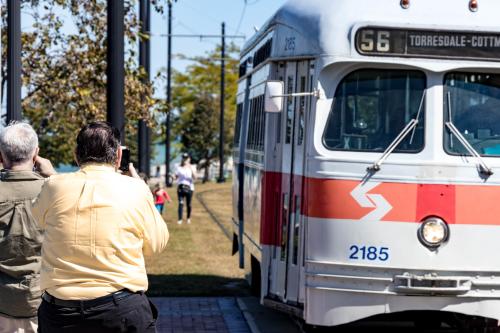 F-         Franks' Diner is a can't miss historical landmark featured on Food Network's "Diners, Drive-ins and Dives". As they say, "Order What You Want…Eat What You Get!"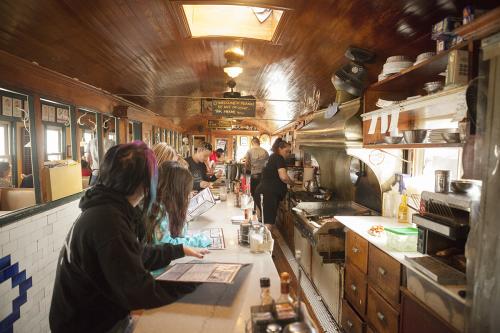 G-         Grab a sweet treat at Sandy's Popper, Scoops Ice Cream & Candy, or Smarty's Sweets & Treats.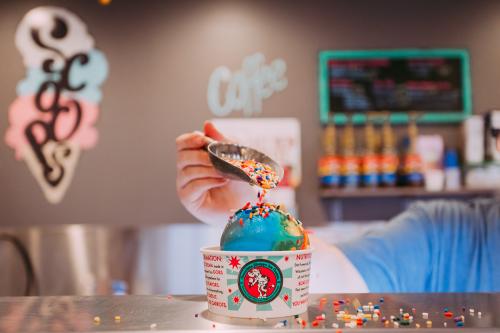 H-         Hike one of the many trails at Pringle Nature Center. Enjoy cross country skiing and snow shoeing this winter.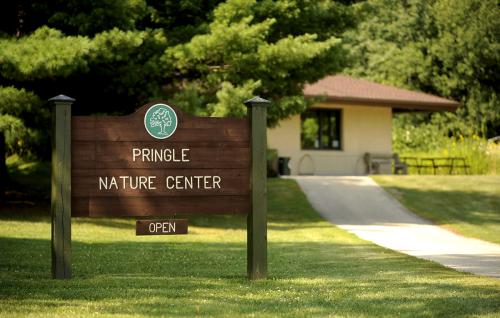 I-          Immerse yourself in the enchanting performing arts presented by Lakeside Players at Rhode Center of the Arts.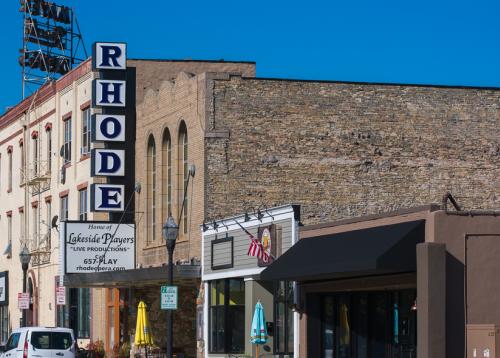 J-          Join in the fun activities at Jerry Smith Farm. An excursion for every season. Sweet Corn Fest, Babies on the Farm, pumpkins, hot apple cider, caramel apples, hayrides, and more. No visit is complete without one of their famous frosted cookies from the country store. YUM!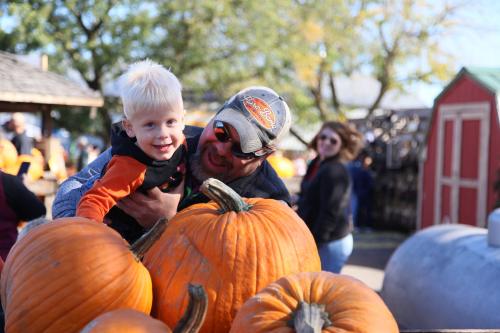 K-         Kenosha Community Sailing Center offers kayak, stand up paddle board, and duck-themed pedal boat rentals for every aquatic adventurist.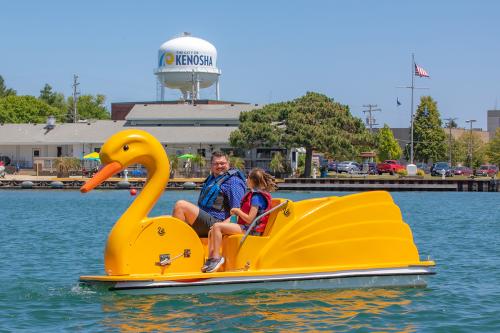 L-         Laugh until you cry at the Kenosha Comedy Club. Every Friday and Saturday, enjoy a hilarious 90-minute show at this venue that's located inside Wyndham Garden – Kenosha Harborside.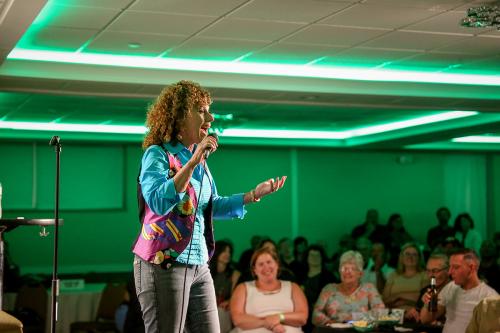 M-        Mars Cheese Castle has been an icon in Wisconsin for 60 years. The business specializes in Wisconsin cheese, sausage, and wine.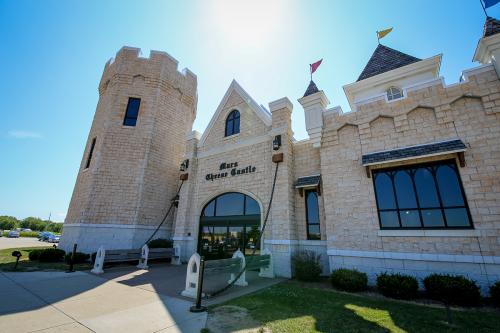 N-         Navigate the many stores at Pleasant Prairie Premium Outlets. Shop until you drop!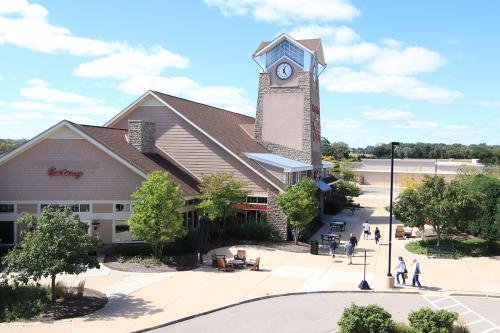 O-        Overindulge in the Asian Pacific fare and Sushi at Ono.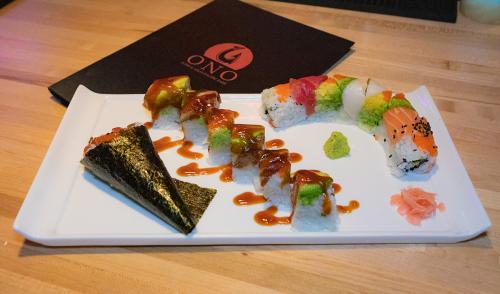 P-         Pinot's Palette offers guided painting classes with a full-service bar! You'll be walked through the painting process step-by-step to create your own masterpiece.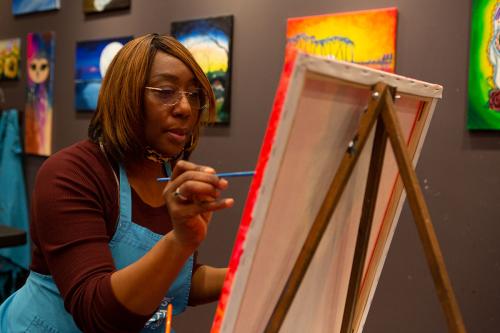 Q-        Quiet your mind & ground yourself at Hawthorn Hollow Nature Sanctuary and Arboretum, which features 90 acres and five-plus miles of trails … as well as the biggest public viewing telescope in the region.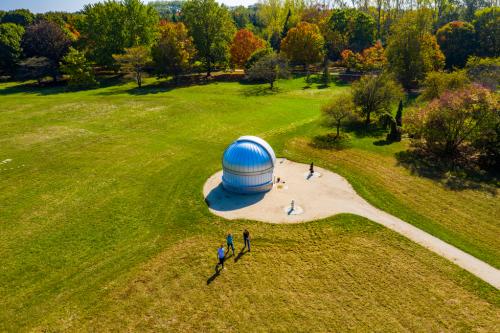 R-         Rendezvous at Anna's on the Lake for breakfast and lunch. Perk up with a cup of coffee, and try the breakfast creations or a delicious sandwich. Unwind with a glass of wine, a craft or domestic beer, or a seltzer to cap off your workday.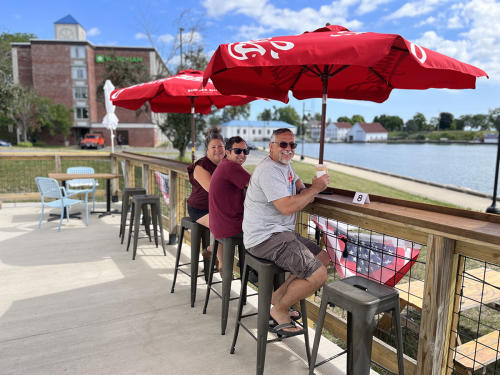 S-         Spend time walking our beautiful harbor town and enjoying the local businesses. Downtown Kenosha has locally owned shops, restaurants, and pubs – with a Sip & Stroll event held twice a year.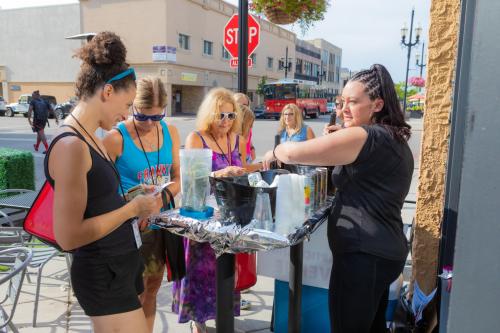 T-         Taste traditional Italian flavors at Tenuta's Delicatessen & Liquors, an Italian deli and a Kenosha tradition since 1950.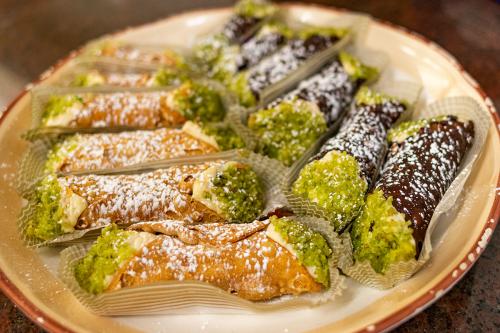 U-         Unwind with a good book from Blue House Books. This is a local, independent, woman-owned bookstore in the heart of downtown.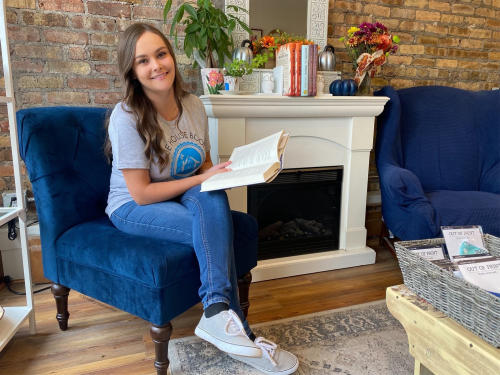 V-         Voyage Lake Michigan aboard the Red Witch II, a truly unforgettable local adventure.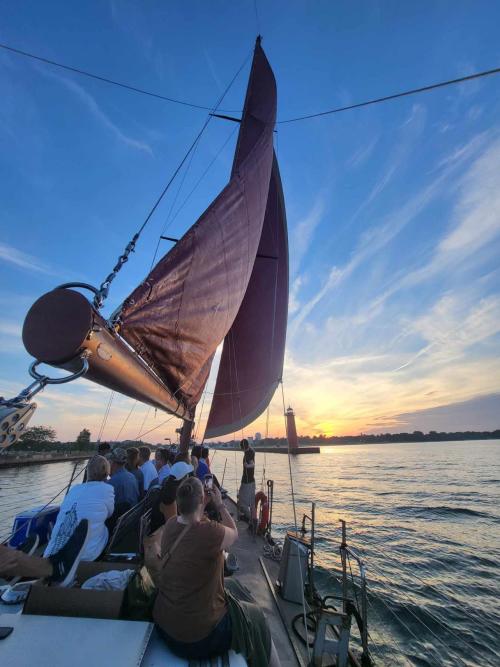 W-        Works of art to inspire - 10 in all - are part of the Sculpture Walk - HarborPark.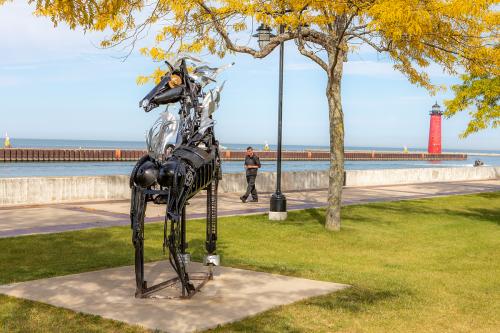 X-         Xennials and all generations are loving Hold My Beer! The indoor axe throwing and sampling bar opened Summer of 2023.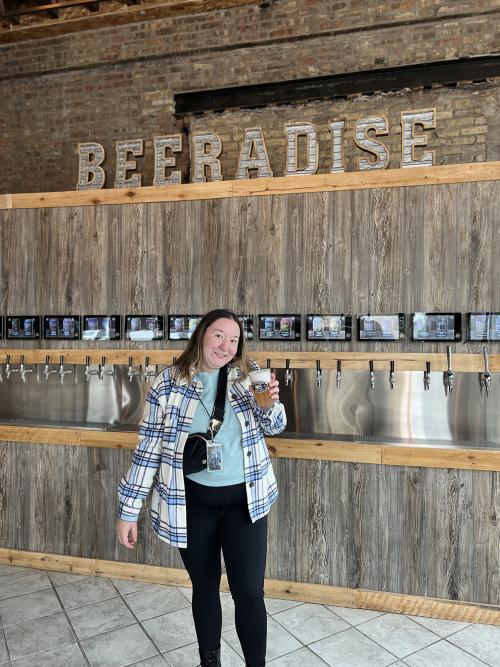 Y-         Yell until you lose your voice at a Kenosha Kingfish game at historic Simmons Field.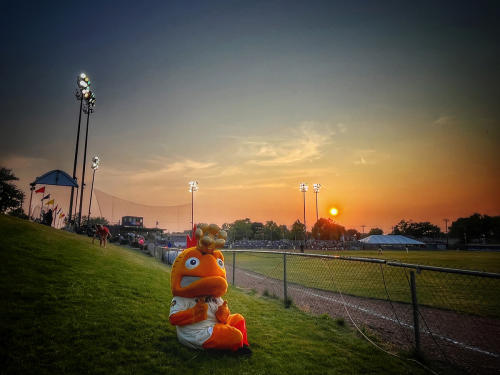 Z-         Zip through the trees at Boundless Adventures, an outdoor aerial adventure park located in Bristol Woods Park.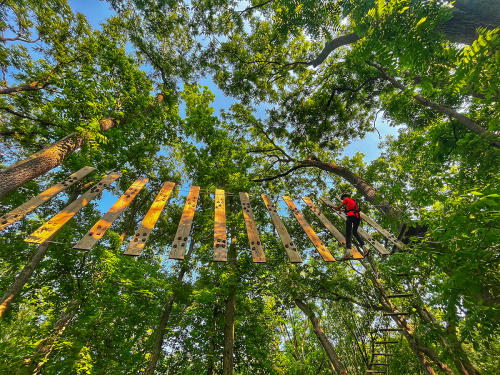 Visit Kenosha
Events Calendar