10 Date Ideas To Try While In Kenosha, Wisconsin
In need of fun date ideas? Don't worry. Whether it's a first date, or you've been married for 30 years, we've got you covered.
Ideas for the "free dates" couple!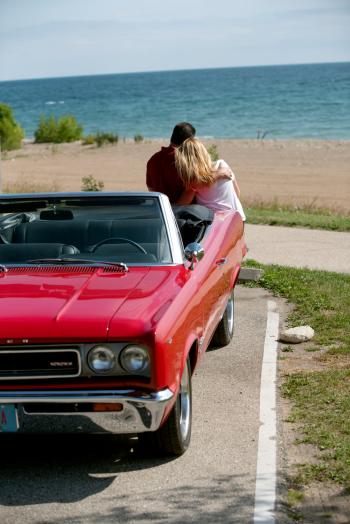 1. Lake Vibes
It's no secret that Kenosha's views of Lake Michigan are unmatched … and guess what. They are FREE. Are you even in Kenosha if you don't go for a lake drive date? You can also go for a walk if the Wisconsin temps aren't too cold! Not only is it beautiful, but going for a walk or drive is a great way to spark new conversations. If you're looking to get to know someone, or want to have a deeper conversation, this date idea is perfect for you!
2. Petrifying Springs Park
When the snow sticks - Petrifying Springs Park has the perfect hills for sledding! If your sledding days have long passed, then park your car and enjoy witnessing the winter Kenosha magic. The trees coated in sparkling white, and the children making snow angels will warm your heart for no cost at all.
3. Library Date
Head on over to the historic Simmons Library located in Library Park! Browse the books while enjoying the stunning architecture. While you look, choose a book that reminds you of your partner and then get to reading!
Ideas for the couple that wants to do an activity!
4. Splatter Some Paint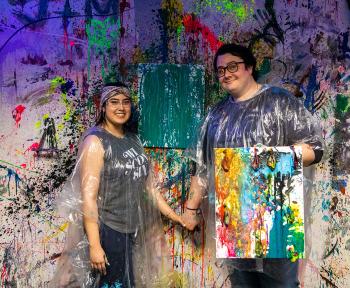 Get messy and express yourself at Hot Mess Studios! This date idea is sure to be one of a kind, just like your artwork! You can book your session online or by phone.
5. Paint and Sip
Come in for guided paint classes with a full service bar at Pinot's Palette! You will be walked through the painting process step by step, so you can leave feeling like a pro! All materials are provided.
6. Time to Hit the Ice
Kenosha has a 32 foot by 60 foot Outdoor Ice Rink at Veterans Memorial Park that is free to use. If you need a skate rental, just swap out your license or ID and receive it back upon skate return!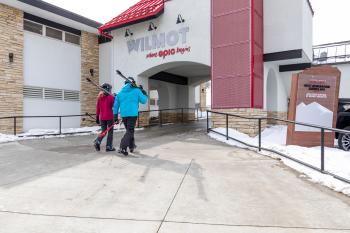 7. Hit the Slopes
Wilmot Mountain is your snowy adventure destination! (And they even make their own snow!) Wilmot Mountain offers skiing, snowboarding, and snow tubing! Food options like Walt's Tavern, the Ski Hill Grill, and concessions at the resort make Wilmot Mountain a wonderful day trip option!
8. Catch a ride
Hop aboard Kenosha's Electric Streetcar and enjoy the scenic tour of Downtown Kenosha. If this isn't on your Kenosha bucket list… it definitely needs to be! The streetcars are wheelchair accessible.
Ideas for the history buff couple!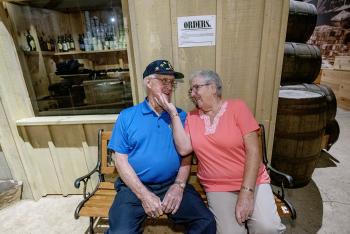 9. Kenosha Public Museums
The Kenosha Public Museum, Dinosaur Discovery Museum, and The Civil War Museum make up the Kenosha Public Museums. Parking is free, tours are self-guided, and classes and workshops are offered!
10. History Deep Dive
The Kenosha History Center is filled with remarkable exhibits unfolding Kenosha's rich history. From one of a kind made-in-Kenosha cars to a one room school display, there are always new artifacts and exhibits being added. Swing by the gift shop while you're there!
And that's not all!
Here are two February date ideas:
Come CHILL with us in Downtown Kenosha at this free winter festival. Ice sculptures will be on display throughout the downtown community.
Plan to join us February 24 - March 3, 2024 for Kenosha Restaurant Week 2024 in Kenosha, Wisconsin!