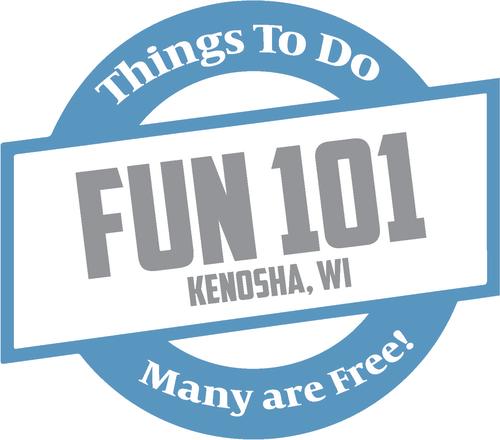 I need you to STOP what you're doing – ok – AFTER you read this short blog post – and head over to our FUN 101 web page! Our new online Fall 2022 / Winter 2023 FUN 101 list has launched! Visit Kenosha produces this list of 101 Things to See & Do for $10 & Under (Many are FREE!).
The list is for all ages – and visitors and residents alike will find it comes in handy when looking for fun seasonal things to do in our community. FUN 101 serves as a supplement to our Official Kenosha Area Visitors Guide. Even with 101 items on the list, it's still only a sampling of the many unique experiences that bring visitors to our community and give local residents a wonderful quality of life.
Our organization started producing this list in June 2010. It was to be a one-time sample story for the media to read. This is now our 24th list.
We have the list divided into categories to make it easier to digest:
Fall Outdoors
Fall & Halloween Events
Merry & Bright Holiday Events
Winter Outdoors
Stay-Warm-Inside-Kind-Of-Fun
Year-Round Sightseeing
More Fun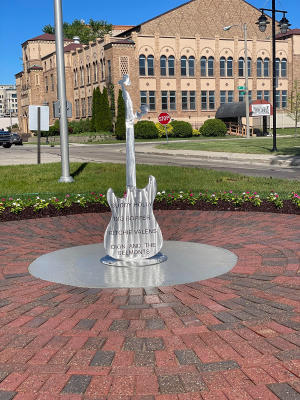 Here are a few of the items that are new to FUN 101:
Families will enjoy the Bristol Woods Nature Playground at Bristol Woods Park. The playground has features made from "natural" materials, including climbing obstacles, a mud kitchen, and more. FREE
Bring the family to enjoy the Heritage Farmstead Learning Stations at Hawthorn Hollow Nature Sanctuary and Arboretum. A sound wall, weather wall, and mud kitchen are included. FREE
Stop by RK News Hallmark for the Keepsake Ornament Debut, October 8-16. There are more than 150 new Keepsake Ornaments! There will be bonus points, free gifts, promotions, and more. FREE to browse
Take photos as you go on the Holiday Gnome Hunt between December 1-31 at Bristol Woods Park / Pringle Nature Center. FREE
As Christmas approaches, watch for the 12 Days of Lattes at The Daily Dose Café – featuring a different latte every day! Prices vary
Calling all birders! The National Audubon Society is looking for people to join the 123rd annual Christmas Bird Count on December 21. FREE
Love a great cup of joe or cocoa from a local establishment? Go coffee shop hopping! Prices vary
Not new to the list – but the sculptures are new! The 2022-24 exhibit of the Sculpture Walk – HarborPark was installed in September. FREE
Visit the sculpture (shown) that commemorates the second stop on the Winter Dance Party Tour (Buddy Holly, Ritchie Valens, The Big Bopper, and Dion and the Belmonts). The concert took place in Kenosha on January 24, 1959. FREE
As the overseer of the FUN 101 list, I hope you enjoy it. It's another way we encourage visitors and residents to Shop Local – Dine Local – Play Local in our community!
One more thing before you go read the new FUN 101: as you take part in the activities on the list, be sure to take photos and submit your favorite ones to our Picture Your Kenosha Photo Contest!